$26.99
Regular price
Sale price
Unit price
per
Sale
Sold out
View full details
DESCRIPTIONS

Amount: 30g

Grade: Ceremonial grade (basic)

Organic certification: Canada, US, and EU

It's not just about an organic certification, but rather it is a philosophy to live with and preserve our Mother Earth. 

ABO Matcha is certified organic in Canada, USA, and EU, but it is so much more than "organic matcha". It is grown in Wazuka town, in the Uji region of Kyoto, Japan where tea farming has an 800 year history, starting during the Kamakura-era (1185-1333AD). The area's tea became known as "Uji-matcha" and is of such high quality that during the Edo-era (1603-1868AD), it was reserved for consumption by the Emperor. Currently, Wazuka produces 50% of all tea produced in Kyoto, also Wazuka produces 40% of Uji-matcha. 

The tea farm that grows ABO Matcha is distinct because they are an organic farm that uses natural cultivation and farming methods for matcha cultivation. Typically, even certified organic tea farmers are allowed to use a minimal amount of pesticides and fertilizers in their production, but the farm has rejected this allowance, choosing to be 100% all-natural. When they converted their farm from conventional to natural farming methods, their yield was reduced to 30% of what it had been. This smaller harvest continued for five years as they gradually perfected their all-natural growing methods. It is truly a rare and special tea farm.
INGREDIENTS

ABO Matcha:


GREEN TEA POWDER (ORGANIC).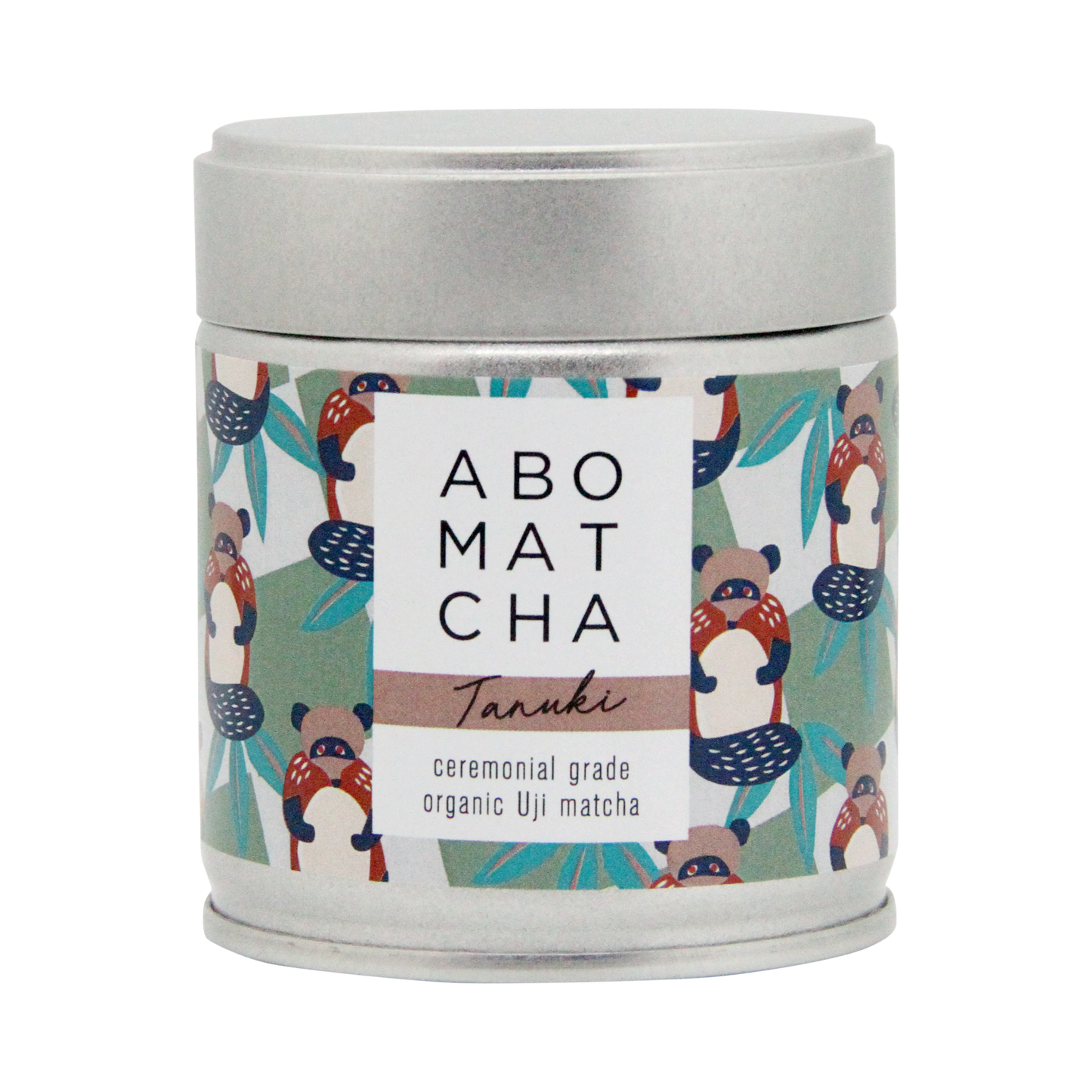 ABO tanking Matcha: Ceremonial grade Uji
Disappointed the matcha was a brownish colour and no flavour. No expiry date on tin so it could be outdated. Also it's poorly packaged. Matcha powder loose in tin can not in a separated sealed pouch in the tin. Could that account for the deterioration in the product? I regret purchasing two tins. So disappointing.
Hello Barbara. We are sorry to learn of your experience with ABO Matcha, but appreciate your bringing it to our attention. This is some of the highest quality and best tasting matcha available, and we don't believe that age or extra packaging are the issue as this is an isolated experience. We believe that perhaps the tin you opened was somehow damaged in transit. Our team has reached out to you by email to gain some understanding and resolve the issue.
REALLY GOOD matcha
This matcha is worth it. I've been looking for good quality (often you pay for mediocre disappointments) but this is not one! This is REALLY GOOD MATCHA.
Thank you for making such a delicious, naturally sweet, rich, quality product --when you open it too, you see bright happy fresh green, not dull brownish-green. I won't go anywhere else.
Love it!
I was not really a fan of Matcha in the past because I always felt it was bitter and uninteresting., until now. This Matcha Tea is worth every penny it costs. Without obsessing on the incredible health benefits, this is smooth, delicious and really satisfying and has now become a daily staple in my life. So thankful I did not give up on trying other Matcha. Now this brand is my gift to friends and to myself!