$14.99
Regular price
Sale price
Unit price
per
Sale
Sold out
View full details
DESCRIPTIONS

Your new cooking BFF! You can add this to virtually everything. Try it on rice, on meat or tofu, in your burger, ramen and pretty much anything.

These award winning products will have your taste buds lingering for more...and potentially create an addiction.

Chili OKAZU is an umami-rich chili, miso, and sesame oil based condiment often eaten with rice in Japan, which can also be used to top chicken, burgers, fish, eggs, potatoes, and more.

Use it as a marinade or as an ingredient in your own homemade salad dressing, this condiment is versatile and we encourage you to experiment.

OKAZU gained an initial following at farmers' markets in Toronto and has been featured in New York Times, The Toronto Star, The National Post, Toronto Life, and a winner of the Gold Sofi award 2020.

HEAT LEVEL: MILD-MEDIUM

PRODUCT SEPARATION IS NORMAL. REFRIGERATE AFTER OPENING.

Made in Toronto, Ontario
INGREDIENTS

Non-GMO Sunflower Oil and/or Non-GMO Canola Oil, Sesame Oil, Garlic, Miso Paste (Organic Soybeans, Rice, Salt), Tamari Soy Sauce (Non-GMO Soybeans, Salt, Sugar), Organic Cane Sugar, Chili Powder, White Sesame Seeds, Chickpea Flour

CONTAINS: SESAME, SOYBEANS. MAY CONTAIN: MUSTARD


All NATURAL NO MSG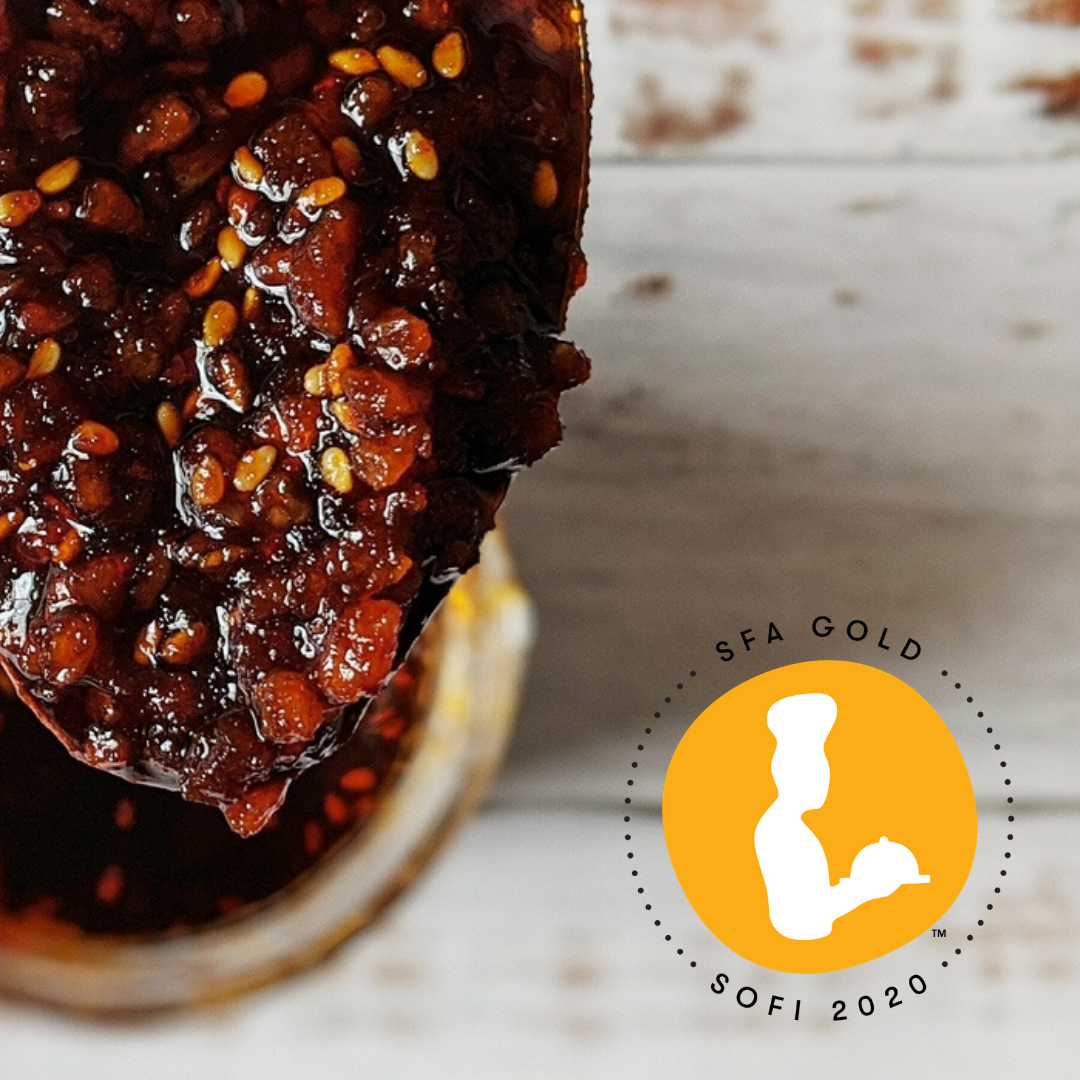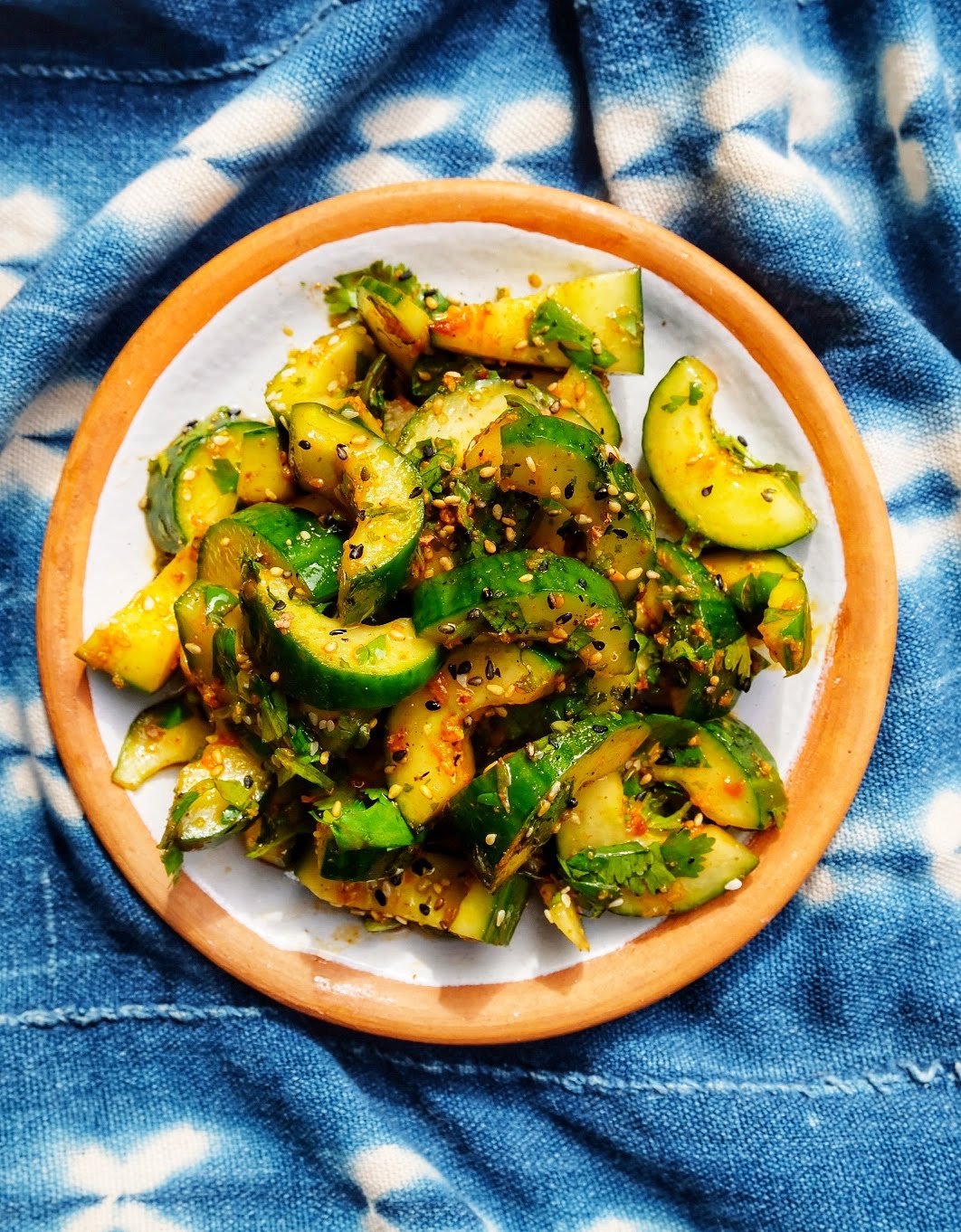 ingredient change?
I swear this used to just contain sesame oil and not canola/sunflower oils, or I don't think I would have purchased in the first place. I love love this condiment, and that it's trying to be healthy....would love a sesame oil only recipe!
Hi Leanne,
Sorry for surprising you and thank you for using our products. OKAZU has contained both sesame oil and sunflower oil for about eight years now. Early on we experimented with different oils, but it was never made with just sesame oil.
Not many people outside the food industry know this, but most of the world's sunflower oil is produced in the Ukraine and Russia. As you can imagine, the ongoing war has affected global supply. We needed to consider our ability to source our ingredients and so printed our labels as you now see them just in case we needed to make a change to the recipe.
Fortunately, we found a local sunflower oil producer and we were able to maintain our prices as well. OKAZU does not contain canola oil (which we still feel is a great option btw), but in the case of potentially having to switch from sunflower oil in future, we decided to keep it on the package.
So to be clear, you didn't eat any canola oil with our product and the recipe has not changed in any way. OKAZU contains sunflower oil, only now it is Canadian-made rather than Ukrainian.
As a small business, we sometimes need to be flexible regarding the ingredients we might need to use and we have printed our labels as we have as a safeguard for the future.
A must-have in the kitchen
It really is THAT good. Even when you're uninspired about what to cook, just add a few spoonfuls of the chili miso to almost anything (veggies, tofu, eggs, etc. etc.) and suddenly it's a savory meal. Somebody will inevitably comment "that smells great!" while it's cooking, it's instantly appetite-inducing! I now buy it in bulk!
Okazu chili miso
I use it on everything I cook from chicken to fish and prawns eggs, and as a delicious salad dressing combined with mayo and balsamic vinegar.
Okazu so goood!
I could eat this everyday, it's delicious with everything!