$60.00
Regular price
Sale price
Unit price
per
Sale
Sold out
View full details
DESCRIPTIONS

Try our latest OKAZU flavour!

ENJOY TINGLY UMAMI! 

So what's the deal with Sanshō versus Szechuan pepper, you ask? Well, both of these peppers have a tingly heat to them, but there are some key distinctions. For starters, Sanshō orginates from Japan and Szechuan is from China. If you look at the colour, Sanshō pepper comes in green while Szechuan often has a deeper red hue when ground up. In terms of taste, Sanshō has a strong citrus flavour that reminds you of yuzu or grapefruit whilst Szechuan has more floral notes. And finally, when it comes to spice, Sanshō peppers tend to be milder than Szechuan ones and also have that tingly, numbing effect when you eat them.

 
INGREDIENTS

OKAZU:
Non-GMO Sunflower and/or Non-GMO Canola Oil, Sesame Oil, Garlic, Miso Paste (Organic Soybeans, Rice, Salt), Tamari Soy Sauce (Non-GMO Soybeans, Salt, Sugar), Organic Cane Sugar, Chili Powder, White Sesame Seeds, Sansho Pepper, Chickpea Flour

CONTAINS: SESAME, SOYBEANS. MAY CONTAIN: MUSTARD


All NATURAL NO MSG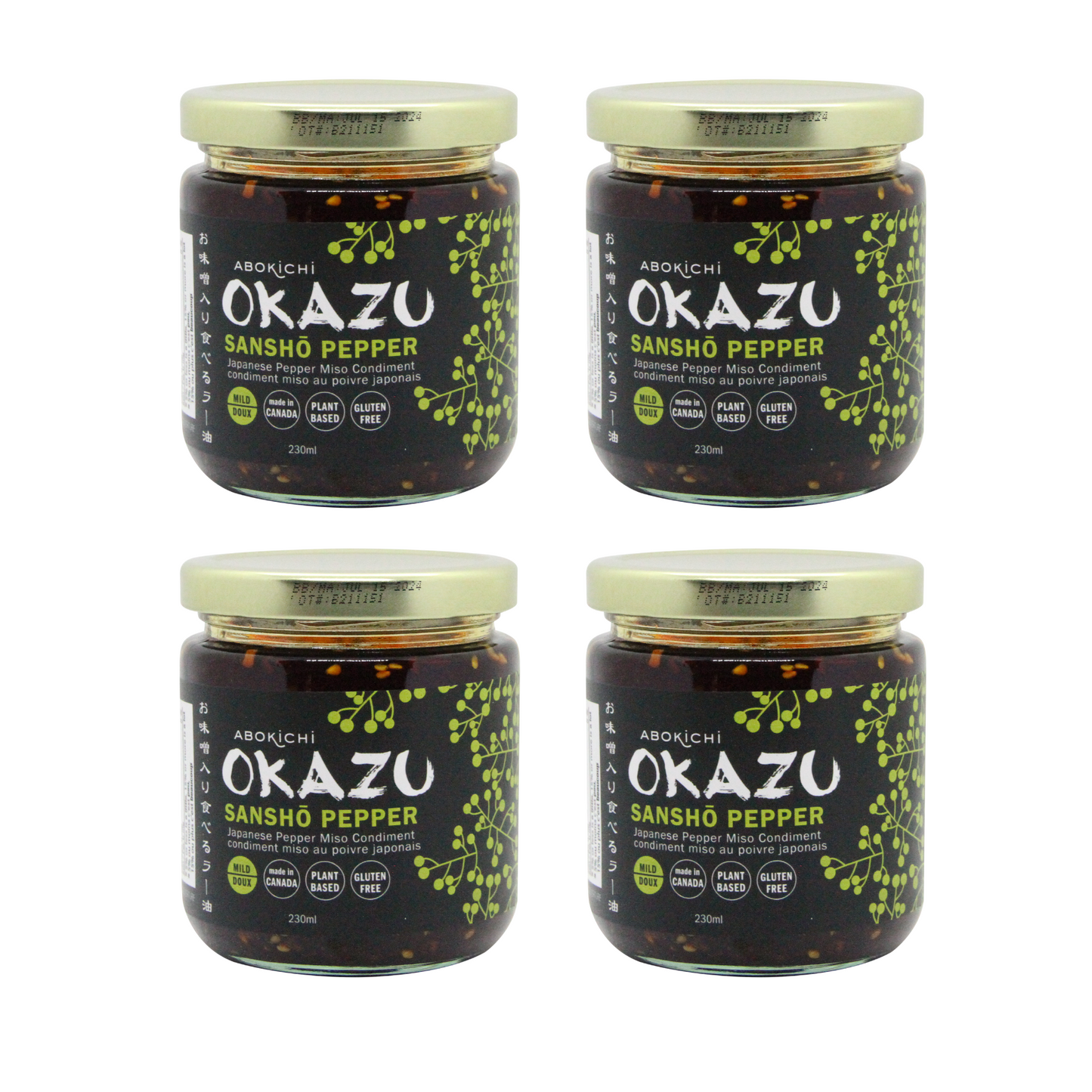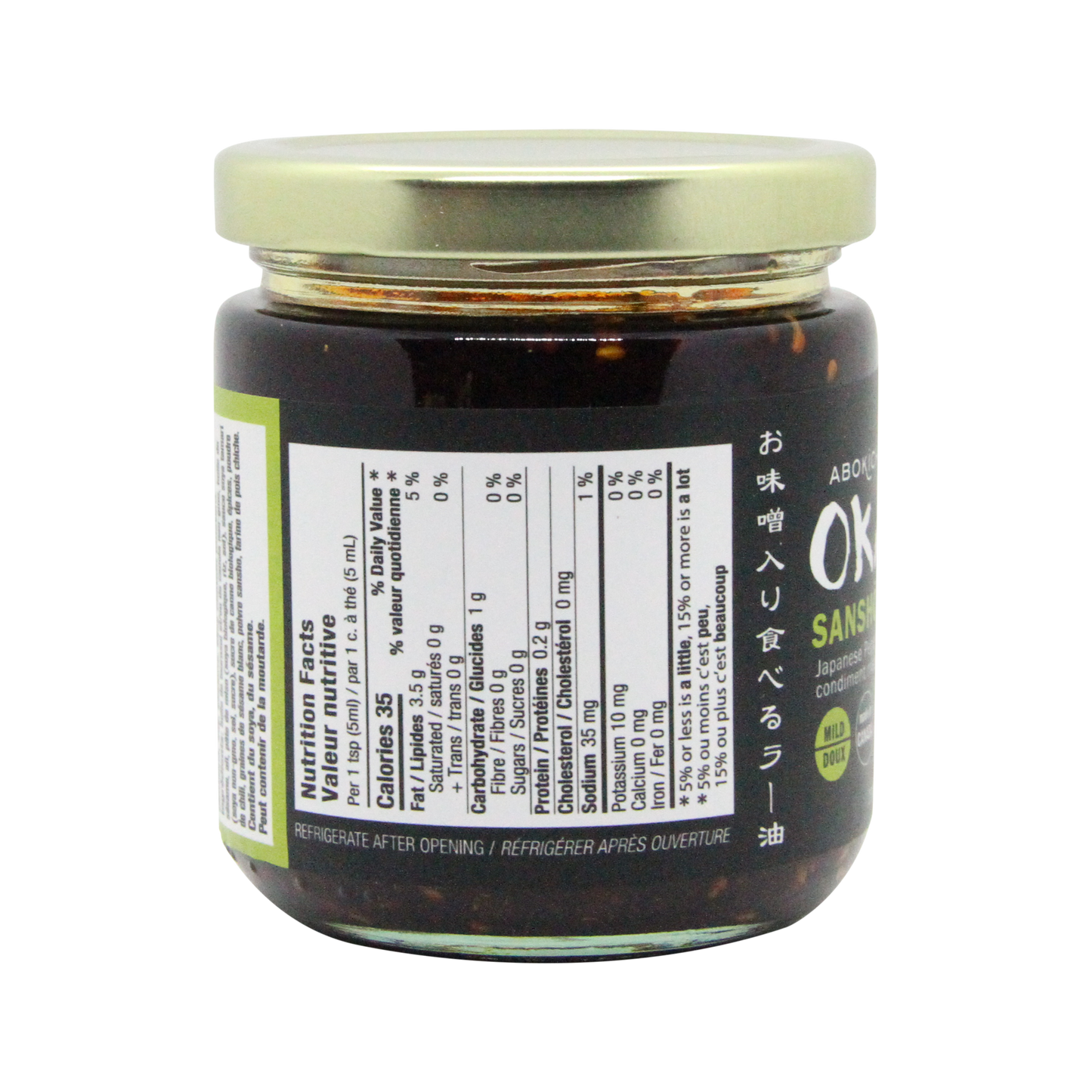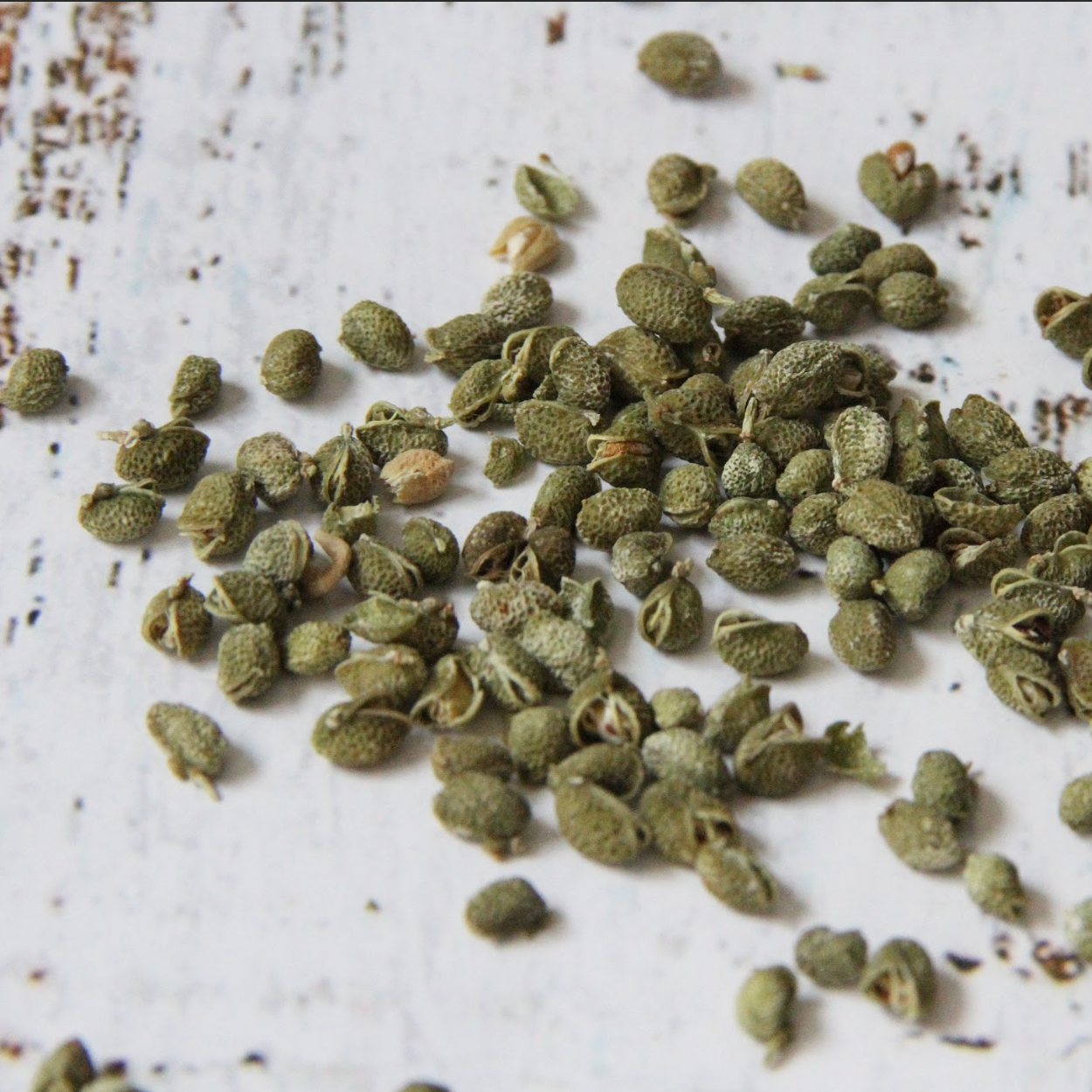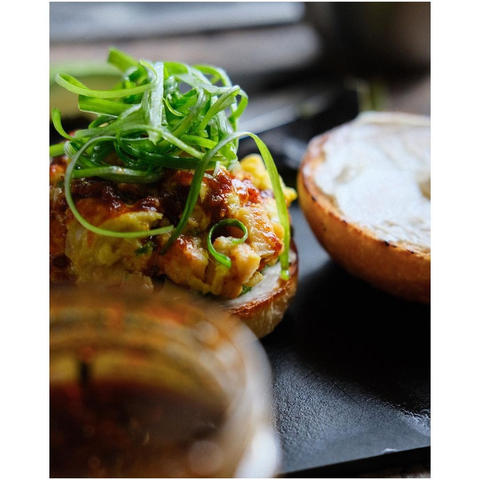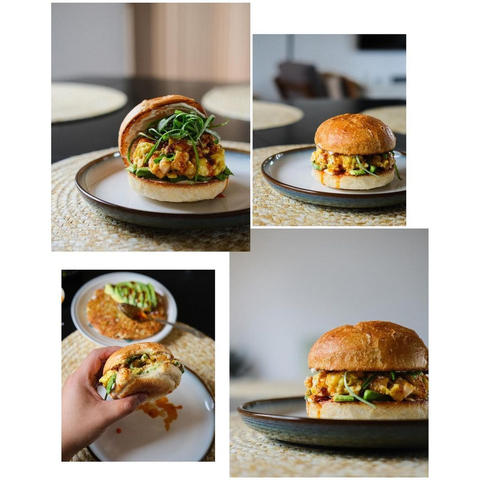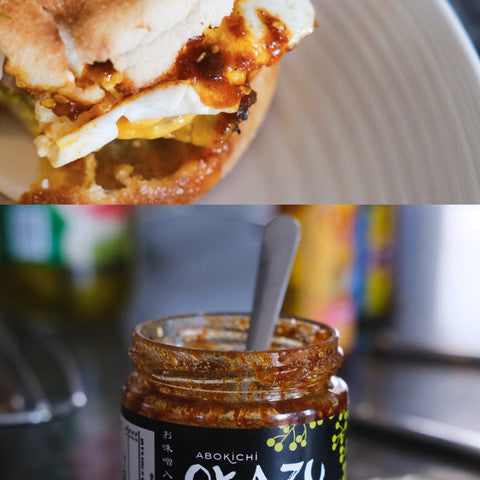 Best flavor
I've tried all the flavors so far - chili, spicy chili, curry and now sansho pepper. I'm not a big fan of HEAT, so the spicy will never be my preferred. My go to has always been the milder (but still a little hot) chill flavor. WELL NO MORE! This sansho flavor is SO GOOD. Not much heat but a rich depth of flavor. I use it as a drizzle to top dishes, mixed into a broth for cooking ramen and just about anything else. It's my new favorite and I'm trying to ration it before my next order 😂
Superb condiment!
Our family loves this and we use it on eggs, vegetables and meat. The flavour is so rich and full. It is definitely a household staple now.
Great All Around Chili Oil
We've always loved all of Abokichi's products that we did not hesitate to buy four bottles of their new Sanshō Pepper Miso without even trying it. It has the perfect amount of mild heat with a slight addition of numbing/tingling flavours to really compliment any dish. We love having it with anything rice based and dumplings. Cannot wait to pair it with other dishes!